Intro to the Avanti Help Center Follow
You're looking at the new Avanti Help Center! We've decided to part ways with our previous knowledge center platform to make room for this: an all-new, fully integrated support system for our operators. Not only will you find all information previously hosted on The Avanti Institute, there are direct access links to all of our sites, services, and support features.
Note!
You must create an account and be approved to access the rest of the Help Center content.
Select the "Sign in" button in the top right corner to get started!
Navigation
Once you're in, finding the information you need is simple.
You can search for anything using the search bar in the banner image.
To access news and recent developments from Avanti, select the Announcements button on the landing page.
Have a question that you think someone else has asked before? Head to our FAQ section to look!
To access our hundreds of articles, downloadable guides, and video tutorials, head to the Avanti Knowledge Center. This is where you will find all information that used to live in the Avanti Institute.
Articles and Videos
Underneath the three navigation options on the home page, you will find promoted articles. These will rotate as new content releases, so keep an eye on this section.
Other articles live in the Knowledge Center. Once you select that option from the home page, you'll be presented with the following categories:
Each category has plenty of informational articles to choose from. Some articles will have helpful tutorials at the top of their page.
Submitting Tickets
The ticketing process has not changed in the slightest. Operators will still be directed to fillable forms which will then create associated tickets in our system. This time around, though, there will be more synergy in the process.
You can find the Submit a Request button on the right-hand side of the top bar.
You can also find a button for this on our main website!
Once on the ticket submission screen, you'll have dropdown options based on which product you were browsing support for. This can always be changed by selecting one of the brand logos at the top of the page.
Different dropdown options prompt you with different questions. This will help our support team get you the information you need quickly.
Additionally, when you begin to type your subject for the ticket, you will be prompted with self-help articles pertaining to your topic. Often times the answers are already available.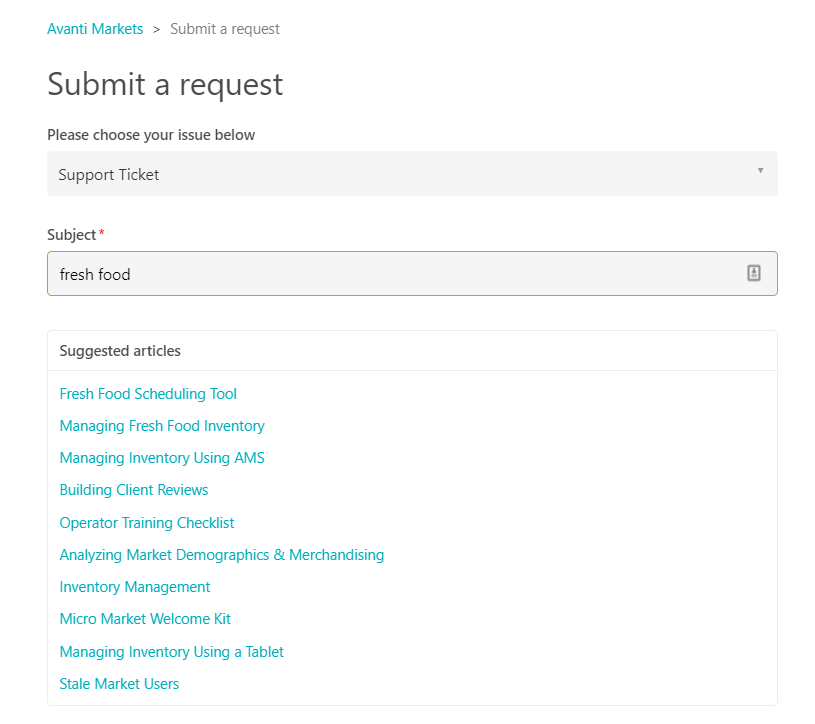 Selecting one of the suggested options opens the respective article. Sometimes you don't even need tech support's assistance!
Checking Ticket Status
To check on the status of a ticket you are included on, head to your profile button in the top-right corner of the help center and select "My Activities".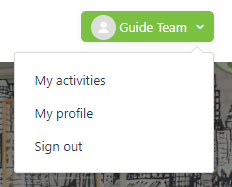 Once on the requests page, you can monitor your ticket status or check on requests from your employees where you are CC'd. You can also check on articles and feeds you are following, as well as comments you have left.

We've included an attached PowerPoint about why Avanti is so excited for the new Help Center. Check it out if you want to share our enthusiasm!
Note!
If you call into support, you now have the option to be called back instead of waiting on hold. Press 2 while on hold to be called back while retaining your spot in line!
As always, if you have any questions, don't hesitate to reach out. You can also leave comments on articles below.